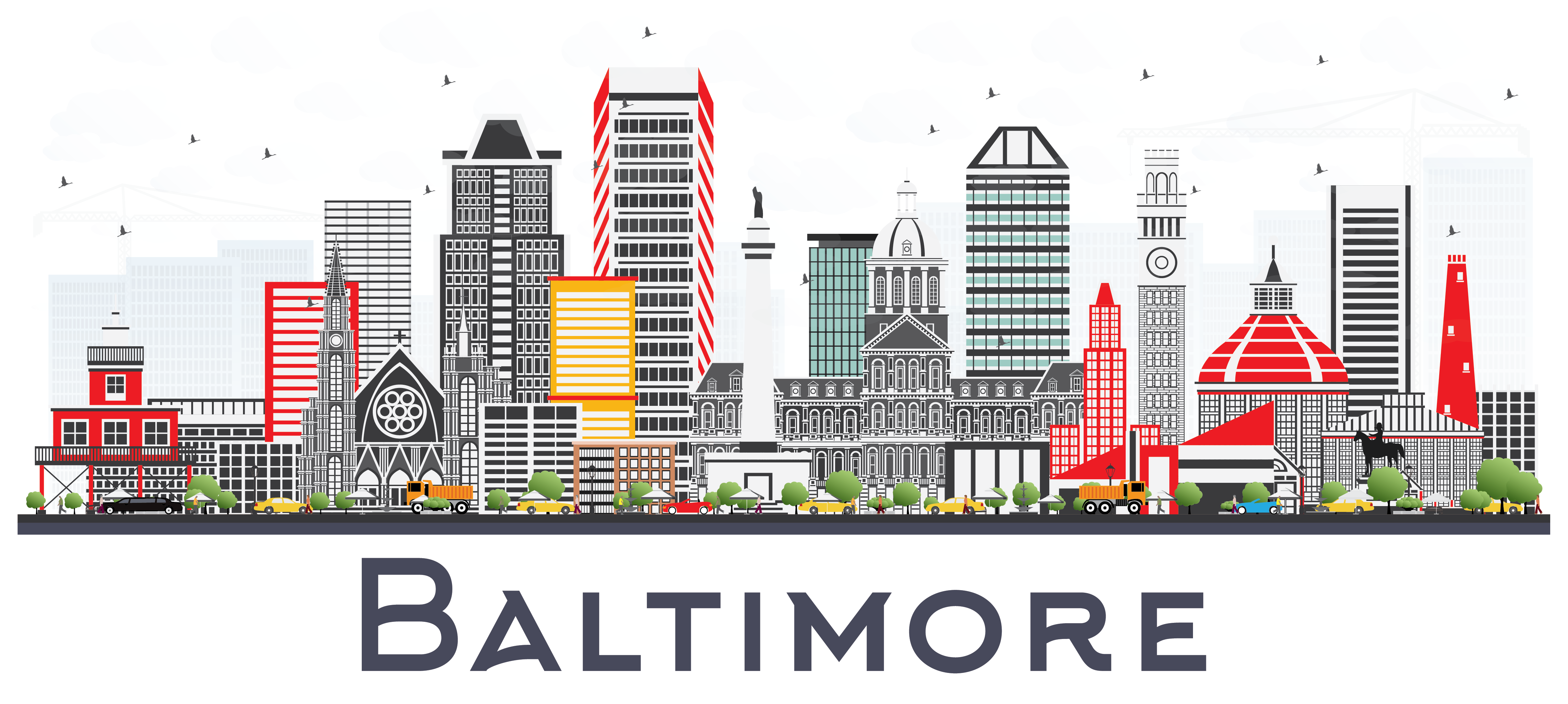 MAY 1 & 2, 2019 CONVENING
MAY 2 & 3, 2018 CONVENING
MAY 1 & 2, 2017 CONVENING
MEETING OVERVIEW
Nearly 100 individuals from 12 states, 16 districts, 17 business non-profits, 8 higher education institutions and the technology sector convened in Baltimore, MD May 1 – 2, 2017 to share ideas and progress. During this convening, the PAS vision statement was finalized. Innovation leaders from the higher education sector shared strategies for re-organizing institutions to support students; innovation leaders from the K-12 sector shared conceptualization, strategies and practices for designing and implementing indicator and response systems. Participants agreed that workgroups would be activated as a strategy to further define and refine these ideas into a framework of national recommendations for a next generation of indicator and response systems, and a companion Resource Guide. Development of criteria for quality and structure is an essential part of this work in a field which has evolved organically over the last 10 years. Day 1, May 1, 2017, TuesdayReflections, Welcomes and Introductions
Bob Balfanz and Joanna Fox, Everyone Graduates Center, Johns Hopkins University, Mariale Hardiman, Interim Dean, School of Education, Johns Hopkins University, Bill Tucker, Bill & Melinda Gates Foundation
GOALS
Goals for the PAS Meeting
Learn from each other within and across K-12 and postsecondary boundaries
Sharpen the PAS focus: ~ What are the top priority human and technical challenges and opportunities for improving youth's transition into successful adulthood? ~ What can be accomplished through wise use of indicator and response systems? ~ What is possible with data and what will be possible in the future? ~ Is it time to augment the ABCs (attendance, behavior, course-passing/credit accrual) that have been frequently used within the grades 6-12 sector? If so, how? ~ Develop response systems beyond programs
Consider, question, help shape, and commit to PAS long-term (three-year) action strategies
Multiple Perspectives Framing the Why, What and How and What Next
Persistent driving themes: Bob Balfanz and Joanna Fox
Two views from the field ~ "Equity and Access, Systems and Levels," Angela Romans, Co-Director, District and System Transformation, Annenberg Institute for School Reform, Brown University ~ "Student Engagement: A Key to Student Success," George Kuh, Chancellor's Professor Emeritus, Indiana University
Q and A and table talk: Assimilate, and revisit the vision with amendments from the floor
STEPS FORWARD
Steps Forward – Learning from Higher-Ed Intersections with K-12 in High-Needs Communities
"Pathways to College Success Using Data and Analytics": Tim Renick, Vice President for Enrollment Management and Student Success, and Vice Provost, Georgia State University
"Equity, Access, Social Justice, Improvement:" UC Merced CA/Fresno Unified School District, Vincent Harris, Executive Director, Equity and Access, FUSD
Charting a New Course: Fred Corey, Vice Provost for Undergraduate Education, Arizona State University (ASU) and Beatriz Rendon, Vice Provost of Educational Outreach and CEO, ASU Preparatory Charter Schools
"Partnership for Impact in Teaching, Learning and Workforce Enhancement": Pamela Carroll, Dean of Education, University of Central Florida (UCF), and colleagues at UCF, Valencia College and Orange County Public Schools
Table talk questions and report out: ~ What and how can higher education and K-12 learn from each other and work with each other in developing the next generation of indicators and response systems? ~ What translates easily between these systems? What does not? ~ What would it take for more of the partnerships we have learned about this morning to develop and prosper?
Next Generation of K-12 Indicators, Part I – Learning from the Field
 Bob Balfanz and Joanna Fox; Jenny Nagaoka
Panel: Social Emotional Learning and Other Indicators ~ Charlie Hartley, Data Strategist, Education Analytics, WI (and CORE), Ben Hayes and Laura Davidson, respectively, Chief Accountability Officer and Director of Research and Evaluation, Washoe County Public Schools, Nevada, Matt Coleman, Executive Director, EPIC, Oregon, Delaney Gracy, Children's Health Fund, New York
A Next Generation of Indicators, Part II
Next Steps: Jenny Nagaoka, Deputy Director, U Chicago Consortium on School Research
Feedback on the Workgroup Framing Questions
 A Next Generation of Responses/Interventions
Moving from Interventions to Response Systems: Joanna Fox and Bob Balfanz, Everyone Graduates Center, Johns Hopkins University
Day 2, May 3, 2017, Wednesday Indicators and Responses Reflection and Action Generation
Bob Balfanz and Joanna Fox, Everyone Graduates Center, Johns Hopkins University, Christopher Mazzeo and Sarah Frazelle, Education Northwest
Future Organizing